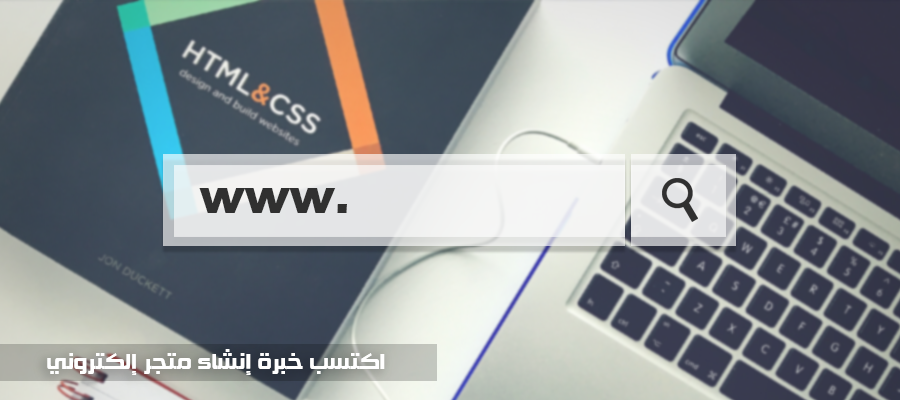 He gained experience creating an online store
1. Start by registering your domain name

Domain name is the name that starts with
www.

- You should choose an easy and clear name and express the purpose of creating an e-store.

- Search for a company specialized in registering domain names.


2- Hosting companies

- After you have registered a domain for your company name, you should contact the hosting companies.

- Hosting companies are reserving space for your site on the Internet and paid monthly or annually, similar to leasing shops on the ground from the owner but at a much lower cost.

- There are free hosting services but it is not suitable for you if you will be displaying products and need to fully control your store and advertising.


3. Registration with the hosting company

- Login on the company's website and register, choose the type of service and duration, and pay by credit cards or any other available means.


3. Design your e-store

The design of magic on the online store because it is the main reason for the completion or failure of the purchase

For more details .. After you have a special space for your site and address, Step 3 Choose the company that will design your store for you in a simple and clear way to facilitate your purchase.

Tips are important when creating an online store


4. Several steps before starting your online store

- Use software to download data to the site.

- Use programs that enable the customer to review goods or services and enable you to store customer data and send mail messages.

- Purchase a security system that guarantees you security and protection from penetration and to maintain customer evidence.

- Preparation of a special commercial bank account for the electronic store.

- Registration on electronic payment sites secure to expand the payment methods for customers.

- Registering and opening an account with known and distinguished shipping companies.


Your e-store is now ready to work and marketing to get customers

In the next article we will talk about marketing methods for e-shops.