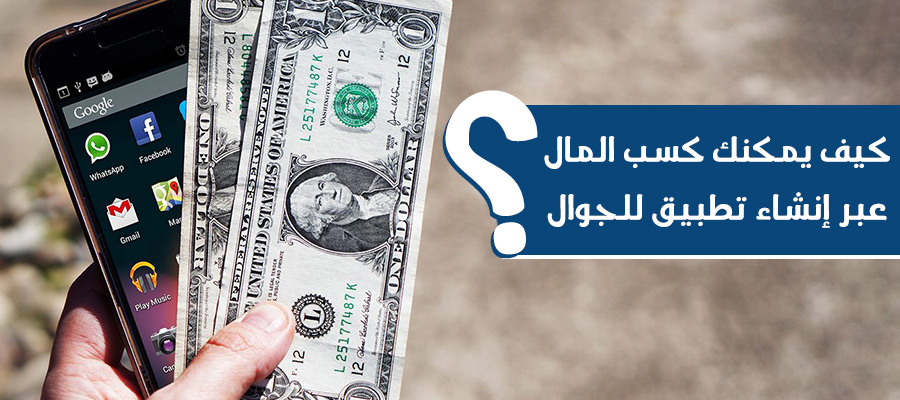 The app market is more money-intensive than ever, and although there seems to be a tendency towards free apps instead of paid apps, there is still a lot of money you can make by creating a phone app, let us know you on 6 effective ways to help you To make money by creating a mobile app, but we will come to this article assuming you have little prior knowledge about programming and you have finished searching for the optimal language for your phone application such as Xcode or Unity. , So in this article we will highlight Li effective ways in which you can exploit your skills, installed in the right things to make the application of your phone in the right places, which helps you bring money from mobile applications lucrative market.
Sign up for "app stores"
Once you've created your entire mobile app, it's time to show it to your target audience.In order to start uploading this app, you'll need to publish or upload the app to your Apple App Store or Google Play Store.You'll need to be a fully registered member. This is done through the "Apple's scheme, the Developer Program" and this registration is not free, it will cost you an annual fee of $ 99 (about £ 80 and A $ 135), although this costs you a sum of money but it also gives you a set of testing tools Early access to Apple dev app versions and deployment capability for Mac and Windows Shake the mobile, Apple Watch, Apple TV and more, and after completing the application creation and registration via the app stores and when you start the order to lift your applications will start a team from the application store that you registered to review the application and make sure that it meets the requirements and standards and meet them, but there Google Play's development program "you can sign up for at a lower cost, with a login fee of approximately $ 25 (about £ 20 and A $ 35) that allows you to use all online development tools and accept payments using Google Payments, both as soon as you register will give you possibility Access to their respective payment engines, allowing you to accept funds for upgrades from your customers.
Read More